I Want to Study Abroad!
Discover the Best in Yourself and Change the Way You See the World
Study Abroad with YFU!
Are you between the ages of
15-18
? If so, then change the way you see the world through a short term, teacher-led, summer, semester or academic year-long exchange program. Have you graduated from high school? YFU offers Gap Year and Young Adult programs for participants between the ages of
17 and 22
.
With over 40 countries to choose from, we're sure there's a program or scholarship that's right for you! If you are interested, please provide us with your contact information and a few details about you! We will contact you shortly.
Act now!
Study Abroad with YFU and gain the skills and knowledge necessary to compete in a quickly changing world.
Benefits
Our cultural exchange programs provide the ultimate reality check to a world-view based on stereotypes. In helping people of all ages to make the world their home, participants learn to appreciate differences and embrace similarities.
YFU provides students and families with the support, logistics and tools for a safe exchange experience and we're there with you every step of the way. All students departing from the US:

Are placed with a carefully selected host family or other group accommodations
Enrolled in school (semester or year programs)
Have access to counseling, tutoring, worldwide emergency assistance and support through their Area Representative

Receive support from a local, trained, Area Representative once they are overseas to help with their adjustment and to support them for the length of their exchange.
"The world is much BIGGER and more beautiful than one can read in books or see in movies. YFU opened my eyes to this world. Employers and professionals see me as an open-minded, educated and well-rounded human being."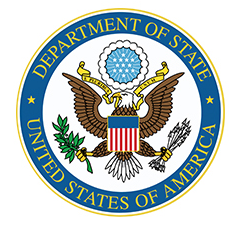 Over the last 65 years, YFU has exchanged more than 260,000 American and international students and is one of the oldest and largest non-profit international exchange organizations in the world.
YFU has remained a trusted leader of intercultural exchange programs since 1951 because of its commitment to safety, reputation for quality, and exceptional support services.